The following steps can be carried out here or in the corresponding embedding directly on our homepage. For questions, send an e-mail to This email address is being protected from spambots. You need JavaScript enabled to view it..
The download will not include images of the Spots.
Please note that the data is downloaded from the web app, which is accessed through the browser (https://www.spotteron.com/bicizen/) not the mobile app.
1. Open the menu

2. Select login
Click on "Login" to login or register. If you already have an account for a citizen science project on the Spotteron platform, you can use this account to login.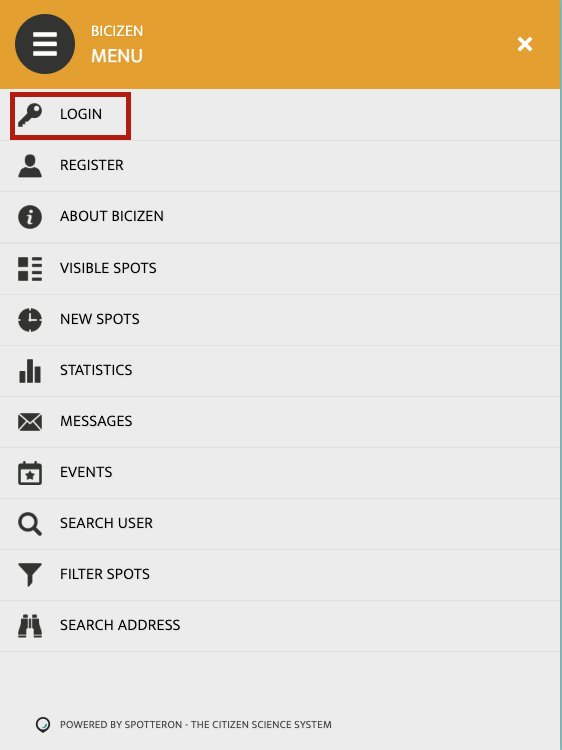 3 Add login information or register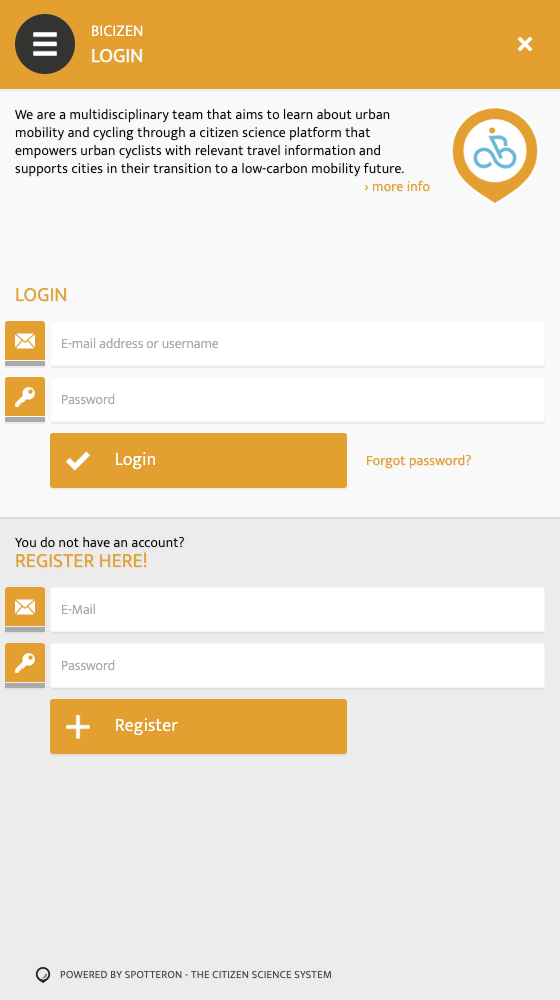 4. Download project data
After logging in, you get to the dialog in which a spot can be added. Click on the menu in the top left corner and then choose the option "Download Project Data".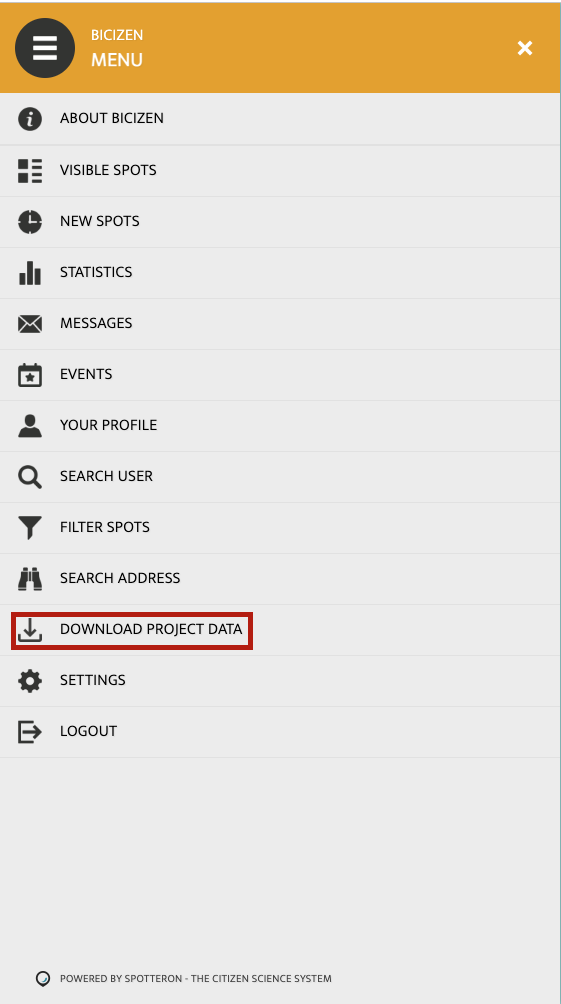 5. Accepts the terms
Read through the licence for the usage of the data. Clicking on "Accept & Download" starts the downloading of the BiciZen data as a csv.